Supplier Management
Manage Suppliers and Track Supplier Activities
Grand Avenue's Supplier Management module maintains the Approved Supplier List (ASL) and tracks pertinent supplier controls and activities.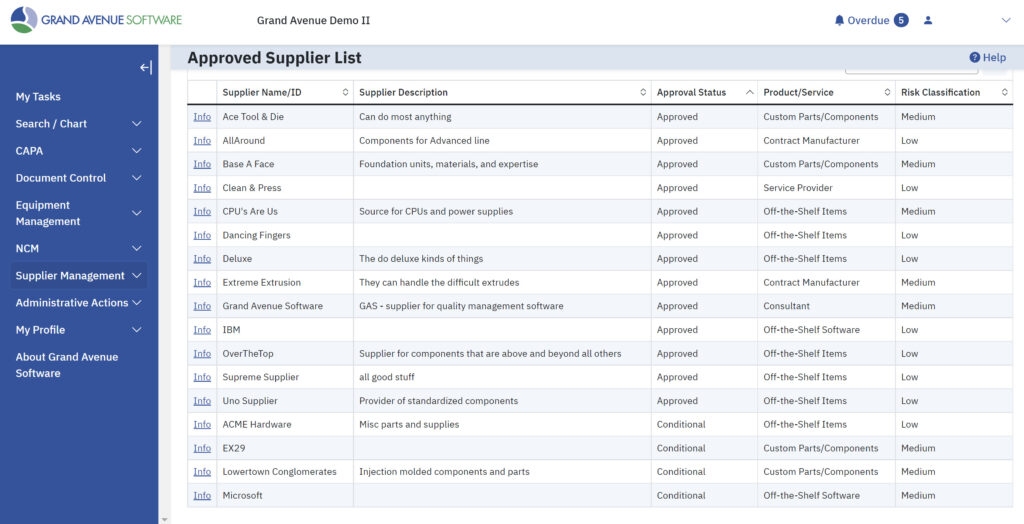 VIEW THE ONLINE APPROVED SUPPLIER LIST (ASL)
The Approved Supplier List (ASL) is always up-to-date and available with one click.
The online ASL provides continuous visibility to the status of suppliers.
PROPOSE CHANGES WITH THE SUPPLIER EVALUATION (SE)
The Supplier Evaluation (SE) form and workflow manage proposals to suppliers and changes to the ASL.
Supplier Evaluations are proposed, reviewed/approved, and then implemented. This ensures proper review and over site of changes to suppliers and the ASL.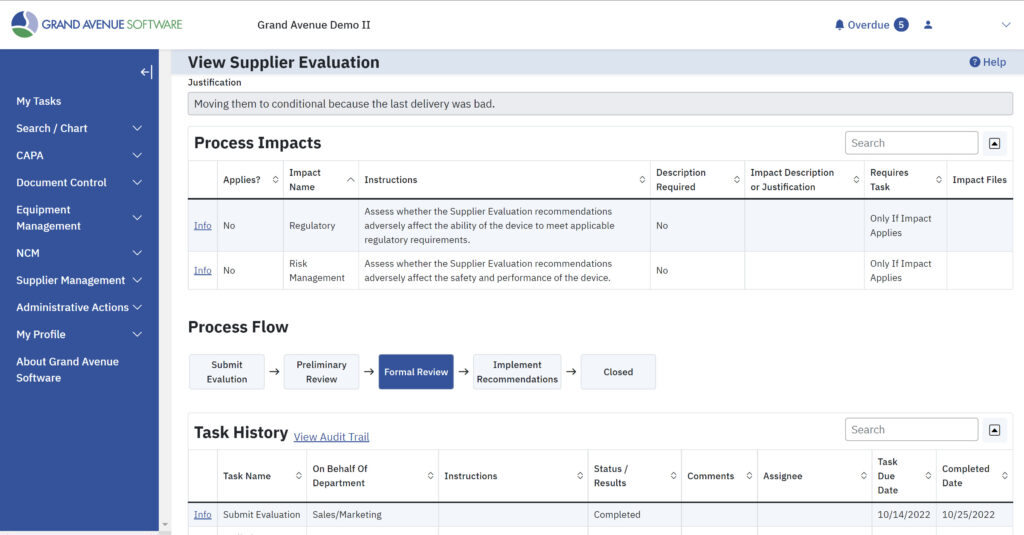 Supplier Management from Grand Avenue

Out-of-the-box Functionality