Complaint Handling
Manage Issues and Complaints through Time-critical Tasks
Grand Avenue's Complaint Handling module helps capture, track and manage product or service issues and complaints.
Prioritize, investigate, report, code, and trend issues and complaints.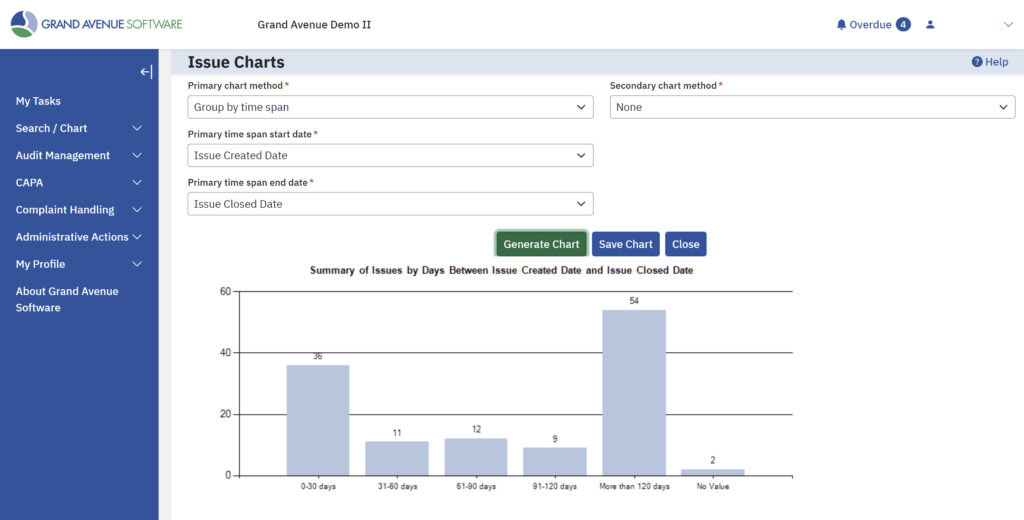 SEE THE LATEST TRENDS
Search and Chart features in Grand Avenue help visualize and detect trends on issues and complaints.
Commonly viewed charts may be saved for rapid future access. Information may also be exported to Excel or analyzed in external analytical tools such as Power BI.
IMPORTANT DECISIONS – TRACKED
Important Compliant Handling decisions are summarized in a Decision Summary Table.
Summaries of important decisions provide institutional memory of what happened, what was decided, and why.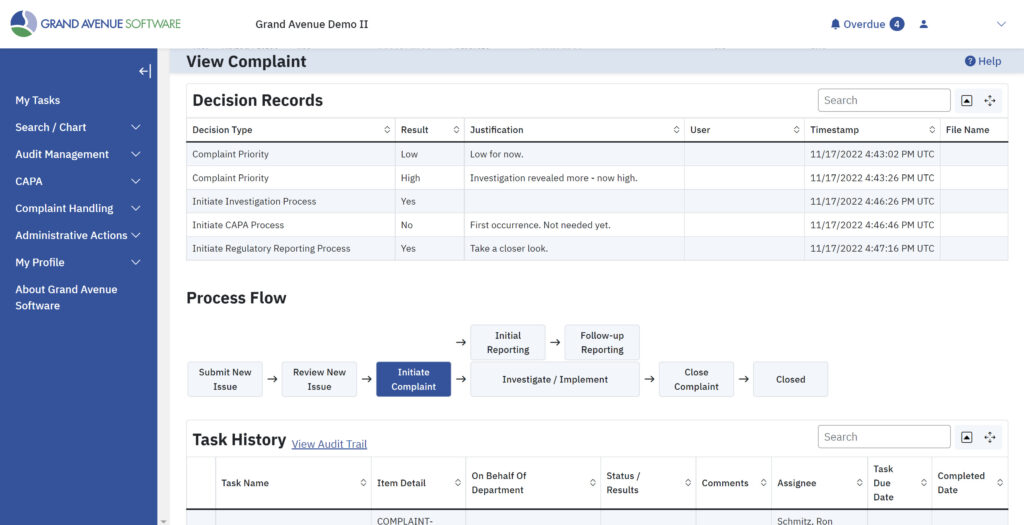 Complaint Handling from Grand Avenue

Out-of-the-box Functionality