Equipment Management
Manage Calibration and Maintenance Activities
Grand Avenue's Equipment Management module helps manage the calibration, maintenance and qualification activities for your equipment.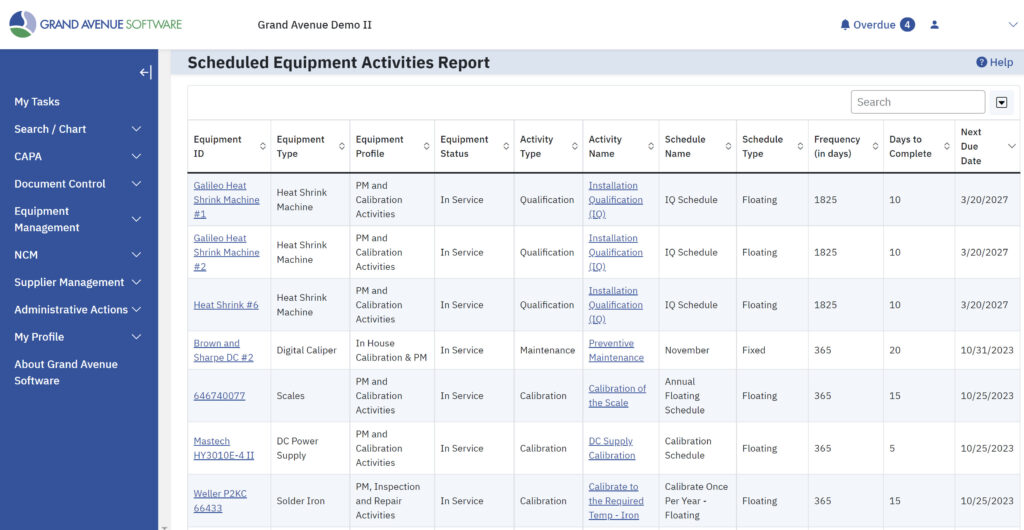 SCHEDULED EQUIPMENT ACTIVITIES
Equipment Management creates tasks for users when scheduled activity should be performed.
Users receive timely notification of and visibility to upcoming events.
ELECTRONIC EQUIPMENT ACTIVITY RECORDS
Records of equipment activities are maintained electronically.
Searching and trending capabilities provide visibility to what has been done, what needs to be done now, and what is coming up in the future.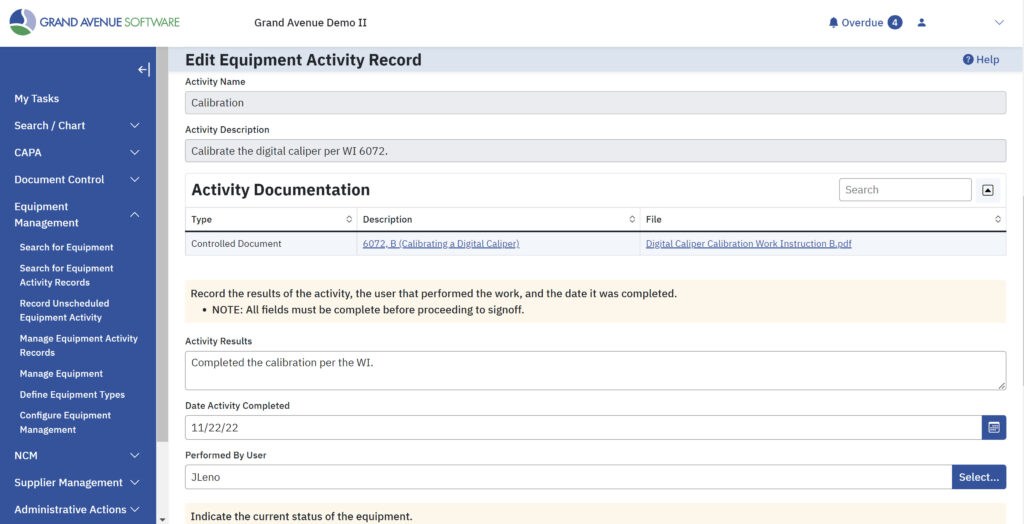 Equipment Management from Grand Avenue

Out-of-the-box Functionality