Design Control
Create an Electronic Design History File (DHF)
Grand Avenue's Design Control module tracks and manages product development actions and tasks while maintaining an electronic Design History File (DHF).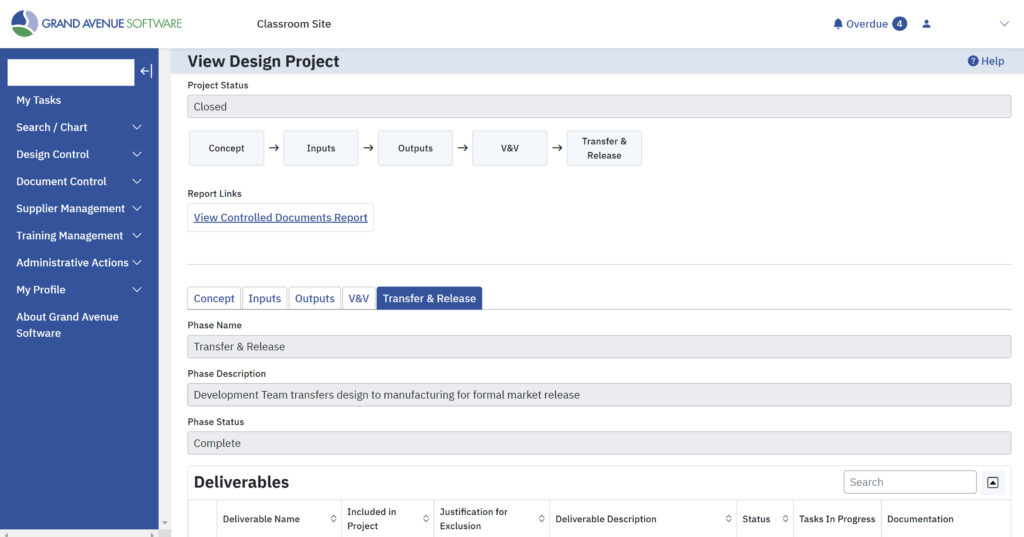 MANAGE DESIGN PROJECTS ACROSS THE DEVELOPMENT LIFECYCLE
Design Control manages the product development tasks and activities by deliverable, by phase.
The Design Control checklist provides visibility to what needs to be done, what is being worked on now, and what still needs attention.
DHF – MAINTAINED ELECTRONICALLY
Product development information (files and documents) is stored for each deliverable for each phase of the development project.
Dynamic links to Document Control documents automatically keep the Design History File up-to-date.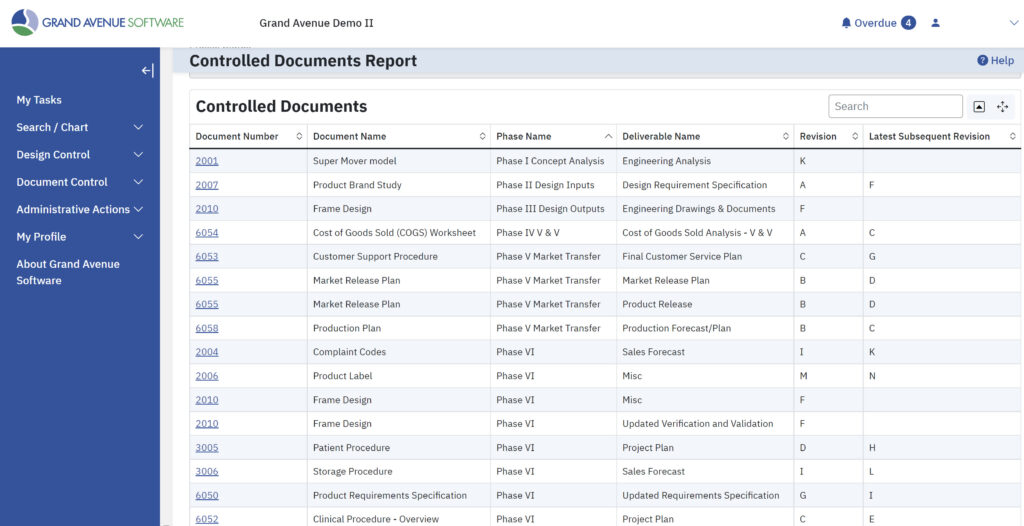 Design Control from Grand Avenue

Out-of-the-box Functionality