Document Control
Control Documents and Manage Document Changes
Grand Avenue's Document Control module helps organizations submit, route, approve, and implement electronic document changes and deviations (temporary changes).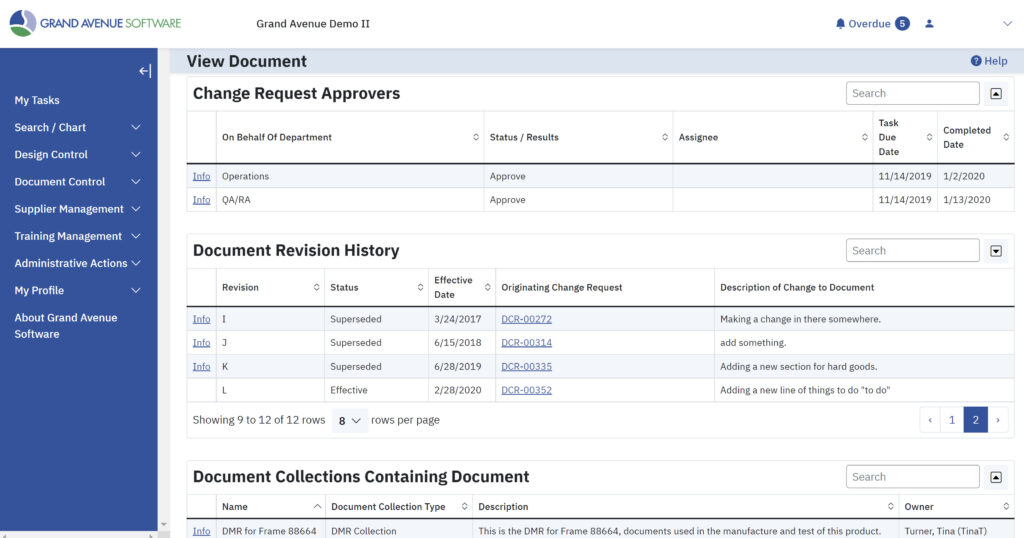 SECURE DOCUMENT VAULT
Document Control manages your documentation in a secure, online vault.
Revision history is maintained. Changes are managed.
STREAMLINED DOCUMENT CHANGES
The document change workflow enables electronic proposals, reviews/approvals, and implementation of document changes across the organization.
Document Control enforces compliance while ensuring efficiently and timely processing of document change requests.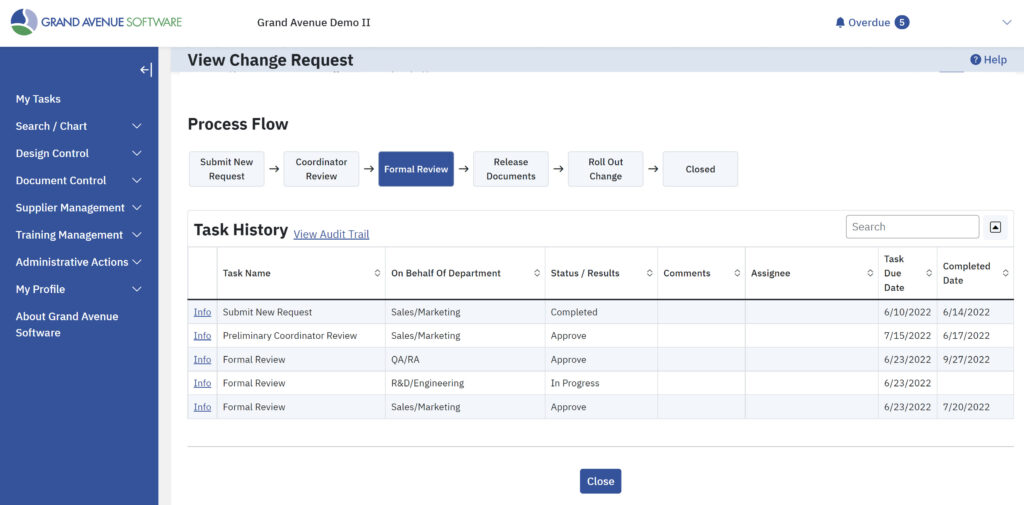 Document Control from Grand Avenue

Out-of-the-box Functionality