Nonconforming Materials (NCM)
Tracking Nonconformances from Discovery Through Disposition
Grand Avenue's NCM module helps identify, contain, and disposition nonconforming material.
WORKFLOW-DRIVEN PROCESSING
Proposed Dispositions are reviewed and approved by the NCM Review Board (MRB).
The NCM workflow provides a closed-loop process to ensure proper follow up and closure of each nonconformance.
SEARCH AND TREND IMPORTANT METRICS
Grand Avenue's searching and trending features help pinpoint problem products, suppliers, or situations.
Time-based metrics highlight the number of occurrences and timeframes for processing nonconformances.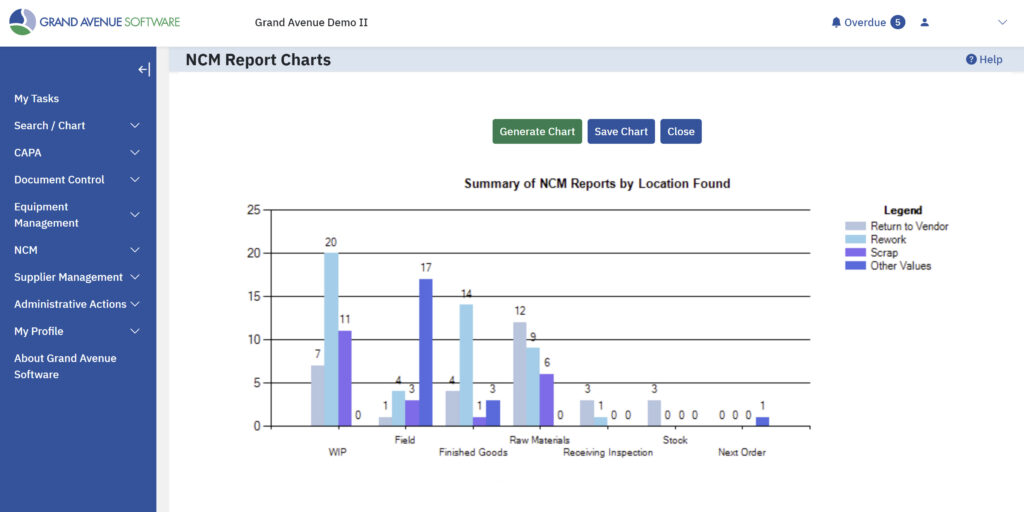 NCM from Grand Avenue

Out-of-the-box Functionality