Training Management
Track and Manage Training
Grand Avenue's Training Management module streamlines, tracks, and manages team member's training requirements and records.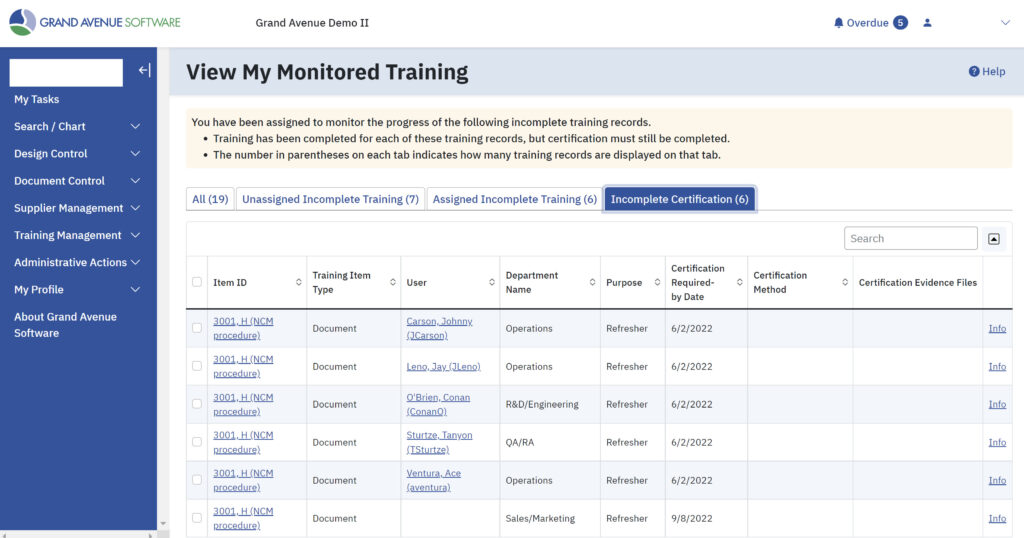 REAL-TIME STATUS OF TRAiNING ASSIGNMENTS
Training alerts provide visibility to open training records.
Alerts make it clear what training is incomplete and overdue, and what action is needed to train team members on time.
TRAINING ASSIGNMENTS DRIVEN BY DOCUMENT CONTROL
The Document Control and Training Management modules are tightly integrated. Document revisions or deviations within the Document Control module initiate training assignments.
Training assignments are created immediately. Read and understand assignments appear directly in team member's inbox. Emails notify and remind team members of incomplete training assignments.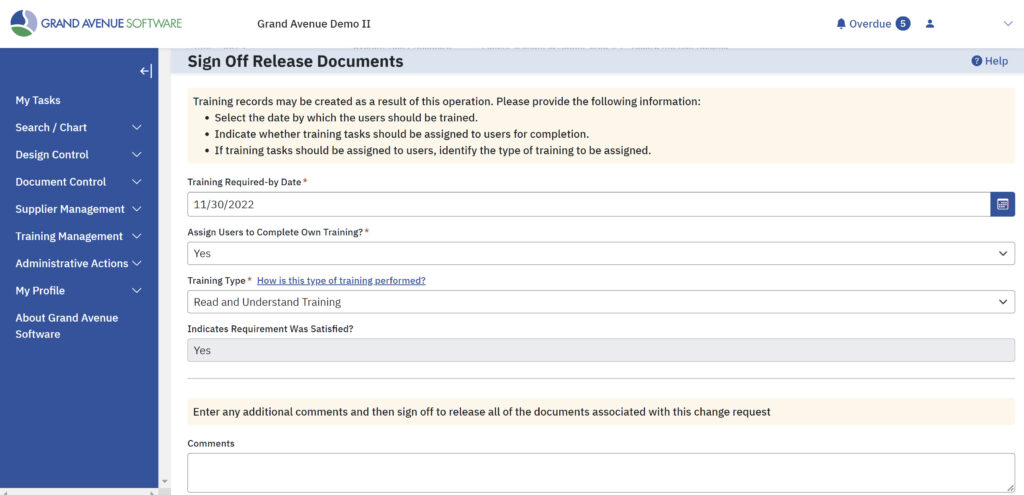 Training Management from Grand Avenue

Out-of-the-box Functionality